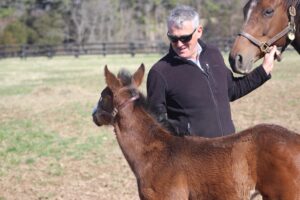 Jimmy Day was born in Wexford, Ireland, and began his professional career in horses when he was just 14 years old. Spending 5 years apprenticed as a flat racing jockey, Jimmy moved on to become an accomplished steeplechase rider, eventually emigrating to the US to ride for Hall of Fame trainer Burling Cox. In 1989, Jimmy married Emily Mackay-Smith and began his own successful training career of flat and steeplechase horses. Now broodmares and their offspring are his focus, as well as farming the productive land of Cedarwood Farm, and establishing a premier Virginia horse retirement farm.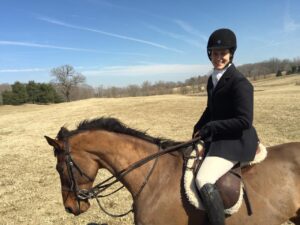 Emily Day was born in Unionville PA into a horse-oriented family. Her father was renowned veterinarian and Hall-of Fame endurance rider Matthew Mackay-Smith, and her mother Wingate Eddy was a naturally talented equestrian who grew up showing ponies and took up foxhunting, eventing, and endurance riding as an adult. Emily was immersed in all of these disciplines from a young age, and has partaken of every equine activity available to her, including playing polo in college and riding in steeplechase races in her 20s. She now is the Executive Director for the Upperville Colt & Horse Show, and enjoys making retired racehorses into prospects for new careers as sport horses.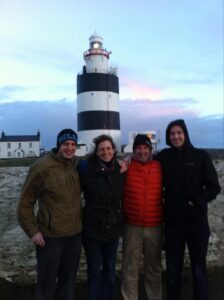 Together, Jimmy and Emily have 2 grown sons and a daughter-in-law, as well as 2 barn cats and 4 dogs. They enjoy the beautiful, open countryside of southern Clarke County, taking their roles as stewards of the land and their animals very seriously. Sharing their farm with the animals and people they love and enjoy is a culmination of a lifetime spent building their careers and impressive equine facility. Now, including outside horses in their retirement years is a natural fit, and will make Cedarwood one of the most exclusive horse retirement facilities in Virginia.
The history of Cedarwood Farm
Cedarwood Farm is a 123 acre portion of land divided from Greenwood Farm. Greenwood was a tract of land of about 300 acres in the original Fairfax land-grant, eventually bought and farmed by the Shumate family at the turn of the 19th century. Successful and respected farmers, as Quakers the Shumates did not fight in the Civil War, continuing instead to use their home as a station on the Underground Railroad. The original log home as well as the subsequent farmhouse and large bank barn built by the Shumates are still in use today. Emily's mother Winkie still resides there.
In the 1950s, Emily's grandmother, the owner of Farnley Farm, and her sister, then the owner of nearby Montana Hall, bought Greenwood in partnership, as it served as a connector between their two properties. At that time, Greenwood was still owned by descendants of the original Shumate family. In 1982 Greenwood Farm became Emily's parents' home, and in the early 2000's, the section that is now Cedarwood Farm became Jimmy and Emily's. At that time, it was mostly in crop fields of corn and soybean, with about 15 acres in pasture. Now, the property has the Day's family home, an 18-stall horse facility, a large hay shed, and is fenced with safe Diamond Mesh wire and 3 board fencing throughout, with turn-out sheds and automatic waterers in the larger pastures. Additional large pastures with new split-rail and American wire fencing and spacious turn-out sheds are utilized at Greenwood, which shares a seamless property line with Cedarwood.